7 steps to ensure your website makes a great first impression
Old proverbs warn us not to judge books by their covers and remind us that beauty is only skin deep. Despite this, most of us rely instinctively on first impressions to inform many of the decisions we make.
It's wrong of course. First impressions are superficial and can't possibly convey all the information we need, but they are a short-cut we all use to help us narrow down choices in a busy world.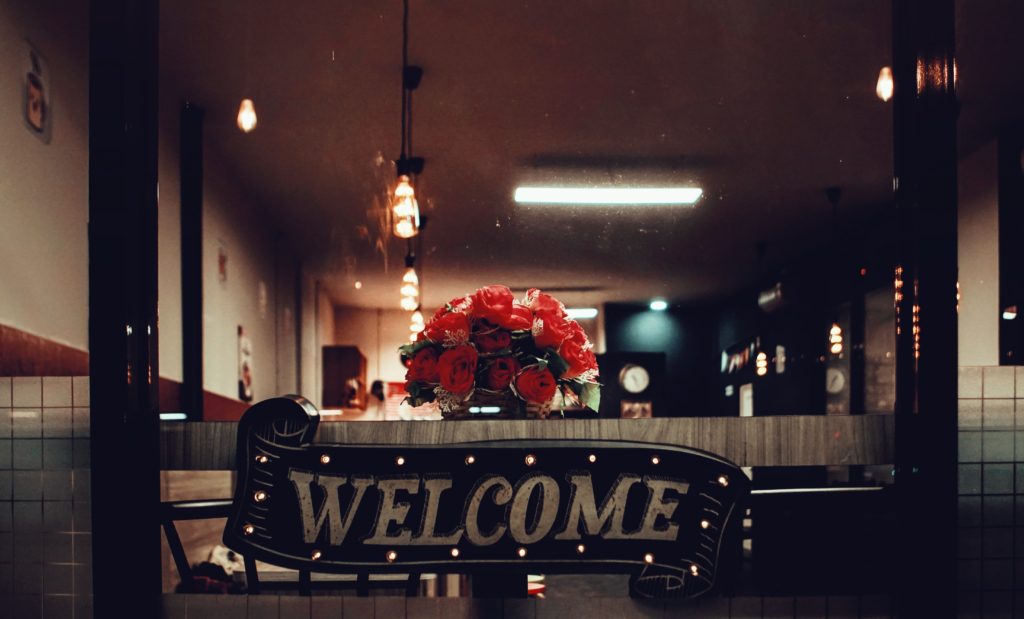 Like it or not then, first impressions do matter, and nowhere more so than in web design.
A new prospect arriving on your website will probably know little or nothing about your business. You might run a brilliant organisation and offer a much better service than your competitors, but they won't know that. As they browse your site, they'll be looking for indicators that confirm your credibility and give them the confidence they need to be able to trust you.
It's no different to the visual reassurance you look for when you walk into an office or a store in the physical world. If things don't look right for any reason, you're unlikely to trust the business with your custom.
So, is your website making the right first impression? Ensuring it presents as credible requires considering a range of factors which, when addressed, have the potential to transform the overall effectiveness of your site.
7 Essentials for Establishing Trust & Building Credibility Through Your Website
Use attractive design
Exactly what constitutes 'attractive' design is subjective, but we all recognise bad design when we see it. Visitors landing on a poorly designed website are unlikely to give it more than a cursory glance.
If you're planning a new site and weighing up the option of doing it yourself using a templated solution against briefing a web designer, it's worth keeping this point in mind.
Ensure professional presentation throughout
If visitors are going to decide to trust you, they'll expect to see your professional approach to business reflected in all aspects of your website. A lack of attention to detail anywhere could be all it takes to send them away.
It could be something relatively small like a broken link, a spelling mistake, a blog or social media feed that hasn't been updated for ages. Or it could be something more fundamental that frustrates them, such as key messages not being aligned with what they want to hear, or a site not being optimised for use on mobile devices.
A website that's left to become tired and dated is also sure to send the wrong signals to visitors.
Put on a human face
People connect with people, so don't be shy about showing the human side of your organisation. You might run a very corporate business or even one that has little or no face to face interaction with customers, but images of your approachable-looking team or happy, smiling customers will help build the reassurance and trust visitors are looking for.
Use eye-catching imagery
The images you use on your website have an important role to play in helping to build credibility and trust. They are what will initially attract your visitors' attention, and the right images can instantly convey your brand values, help reinforce key messages and reassure visitors they are in the right place.
Settling for second-rate photography is a false economy that you'll pay for in the long run. For more information on selecting images for your website, take a look at our blog.
Show visitors they're in good company
A sure-fire way to convince prospects they can trust you is to show that you've successfully delivered similar projects for other clients like them.
Testimonials from satisfied clients and case studies setting out project details are great ways to present this information. The prominent use of client logos helps to give instant credibility – especially if you are able to show you've worked with bigger brands, indicating you've been subject to due diligence checks.
Testimonials are an opportunity to confront directly any potential concerns that prospects might have. You will know from experience the kinds of specific questions that are typically raised and can address them in testimonials, so there is nothing to prevent a visitor from taking the action you want.
Display accreditations
Membership of professional associations, certificates, accreditations and the like are all proof of your credibility and trustworthiness. Make sure any logos you're entitled to use are displayed prominently on your website where they will instantly provide visitors with visual reassurance.
Use contact details that reassure
Don't fall at the last hurdle and fail to publish an address and landline on your website. If a visitor clicks on your contact area and your business appears to be of no fixed abode, it's certain to set off alarm bells. It doesn't have to be Mayfair or Pall Mall, it might just be a virtual office, but be sure to include a genuine address.
By the same token, although many of us depend on mobiles for work, a mobile as your main contact number is unlikely to inspire confidence. In contrast, a landline will indicate stability and security, and cloud-based solutions like Vodafone's One Net make it easy to use fixed line numbers from mobile devices.
If you're unsure about what impression your website is making, we offer a website review service where we'll look at every aspect of your website (and how it compares to your competitors) to help you attract more business.  Call us or send us an email now.