Stock Photography vs Bespoke Photography
When a visitor lands on your website, you have a window of just a few seconds to engage their attention and encourage them to stay and explore further.
The most effective way to do this is through imagery. Our visual senses process images instantly, conveying a message or emotion far more quickly than written text ever can. In the context of a website then, the job of images is to grab the attention of visitors and draw them into the text so they can begin their customer journey.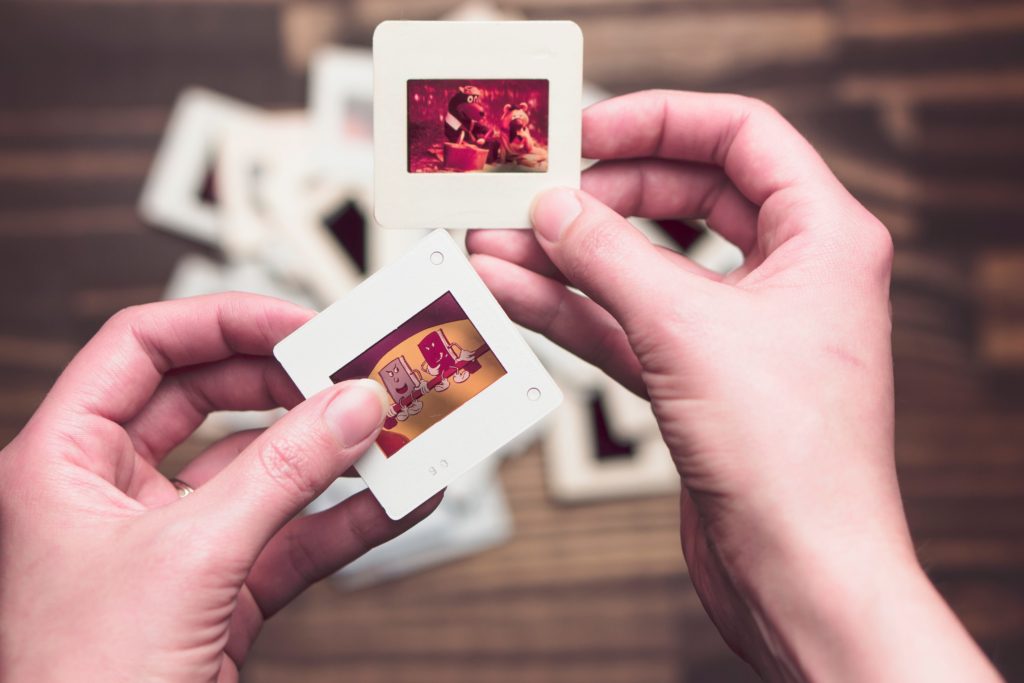 It's crucial you select the right images, but what's best – stock photos or professional photos you've commissioned especially?
In fact, as long as great care is taken over the selection, there is a place for both kinds of photography in web design, and in this blog, we're going to consider each option in more detail.
Using stock photos
There are some excellent websites (such as iStock www.istockphoto.com and Shutterstock www.shutterstock.com) where you'll find a huge range of high-quality, professional and royalty-free images you can purchase and download for use in marketing materials, including your website. There are also plenty of sites offering free to use images – but here the choice is much more limited, quality can be an issue, and there may be conditions about how you can use them. Some sites may require you to credit the photographer or the library or might restrict cropping for example, so you'll need to read the small print carefully.
Advantages of using stock photos
They can be very cost-effective
Even if you use paid-for stock images, they're likely to work out less expensive than commissioning a professional photographer. If you have a large site and require many images, using stock photography can help you keep control of your budget.
They can help make you look good
While we're not suggesting you should ever mislead your customers, for smaller businesses that don't have big teams – or maybe even an office as yet – carefully selected stock photos can help create the image the business is aspiring to become.
They can be helpful if you're stuck!
Even if you have built your own photo library of products, staff, premises and the like, you might occasionally find yourself needing something that falls outside of these resources. Whatever you're looking for, the vast choice of images available from photo libraries means you're almost certain to be able to find what you want – for a fraction of the price you'd pay if you had to create it yourself.
Disadvantages of using stock photos
If not selected with real care, a stock image can stand out like a sore thumb. It might be a lovely photo, but will that image of businessmen and women in designer suits, flashing unnaturally white teeth and sporting Californian tans really represent the face of your business?
Multiple uses of generic images by different brands can be an issue when using stock imagery. Because you can't have exclusive rights over stock photos – and the best images will always be in demand, there's the possibility a competitor may select the same image. Most sites will allow you to see how many previous downloads an image has had, so you can get an idea of how likely it will be to appear in someone else's marketing campaign.
As stated already, there's a place for stock images in website design, but if you go down this route, it will be essential you have a strategy to inform the selection process and to make sure all images you choose are a good fit with your brand identity.
As a professional website design agency, we're certainly not averse to using stock images, but we'll always make sure we invest time in the selection process, making certain we only choose images that reflect the look and feel of our client.
Commissioning a professional photographer
Although engaging a professional photographer will cost more than using stock images, if you plan time properly it's not necessarily that expensive. You can use the opportunity to capture images for use beyond just your website; for other marketing collateral and social media for example, and many photographers will offer a range of packages to help you make the most of their time.
There are many advantages to using a professional and creating your own images. You can dictate exactly the images you want, include your own products, use models that genuinely reflect your customer profile, in settings over which you have full control.
A well-planned photo shoot will result in a stock of bespoke images which you'll own and be free to use however and wherever you want.
Finally, 2 pieces of advice. Never use an image without permission; if you do, you're likely to find yourself on the wrong end of an expensive lawsuit; and unless you're a really good photographer, never be tempted to have a go yourself – it always ends badly!
If you're thinking of refreshing your website or using new imagery on your website then we'd be happy to help.  Contact us today by sending us a message or calling us on 0118 380 0131.