Template or Bespoke? Off-the-shelf website templates vs bespoke design
It's the first big decision you'll have to make if you're planning a new website: will you buy an off-the-shelf design template or invest in having an agency create a bespoke website for you?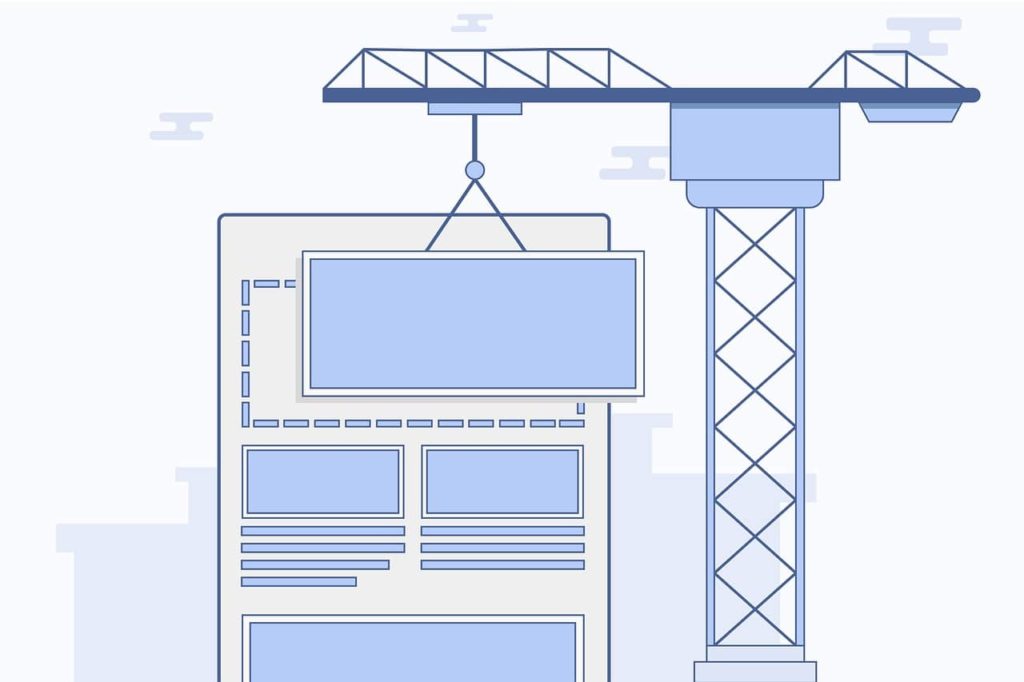 We're often asked to advise which route is best and as an agency specialising in bespoke web design, you won't be surprised to hear which side of the discussion we come down on.
But there's certainly a place for templates. They provide a simple, inexpensive website solution which can be right for some businesses, and in this blog, we're going to look at the pros and cons of using templates – and at the benefits of having a bespoke website created.
Web Templates
Even just within our own preferred web platform WordPress, there are thousands of free and low-cost templates available. Creating your own off-the-shelf website can be as simple as selecting the design theme you like and dropping in your copy and images. Just get the site hosted and you're good to go.
 Advantages
Inexpensive: As mentioned already, web templates can be low cost or even free to use, making them very attractive to businesses on a limited budget, particularly start-ups.
Quick to get up & running: Because you're doing things yourself, you're in control. There's no agency asking you questions about your brand, customers and services to inform their design, so you can just get on and populate your template with content and have your website live in no time.
Can include some flexibility options: Some (though by no means all) off-the-shelf templates allow a level of customisation. So, you might for example be able to change the layout of different pages to give your website a degree of personalisation.
Newer templates are responsive: It's crucial your website is responsive, automatically adjusting to fit any device it's viewed on, and most newer templates will meet this requirement.
But there are drawbacks too.
Disadvantages
Easy to spot: Template websites are generally fairly easy to identify and if you land on one, you'll probably be able to tell that it's been bought off-the-shelf. This may not matter for some smaller businesses, but if you want to create a distinctive brand identity and convey personality, using a template will make this all but impossible.
Not unique: The best-looking templates are the most popular, so if you find a theme that you think works well for your business sector, there's a good chance one of your competitors will be using it too. Setting yourself apart from the herd is not easy when you're using a template design.
May not be a good fit for your business: A successful website is one that gets results, not one that simply looks pretty. Design is subjective and It's easy to select a template you like without questioning what will attract the visitors you want, or considering whether the layout will be effective in converting them into customers.
Can be slow: Speed of loading affects both visitor experience and search engine ranking, and depending on how a template has been created, speed can sometimes be an issue. It's not something you'll be able to see just by looking at a template, but as a rule, the more flexibility it offers, the more complex the coding, and the more likely it is to be slow.
May be vulnerable: Because you can't know the full provenance of a template, you can't be certain how robust it is in terms of web security and compatibility with other software programmes. At one level, this might expose you to risks from viruses or hackers; at another, it could give you problems if you add in plugins that don't want to play nicely with your template.
Top 4 Reasons to Choose Bespoke
Having a bespoke website designed and developed will require investing more time and budget than using a template and doing it yourself, but a bespoke website will have none of the disadvantages associated with a template.
Here are our top 4 reasons to choose bespoke:
Tailored to YOUR business
The clue's in the name. A bespoke website will be created just for your business, so there will be no compromises when it comes to design, layout, structure or functionality.
You don't need to be a designer
You're an expert at what you do, but you're not a web designer, so why would you rely on your ideas of what will attract visitors and persuade them to engage with you? Using an agency frees you from this responsibility, bringing an external perspective and professional expertise to ensure your site is built to work hard, not just look good.
Faster & more secure
Because it's built just for you, there will be no redundancy in a bespoke website. And as long as it's built properly, it will be faster and much less vulnerable to security issues than a template.
More effective – better results!
We've saved the most important reason for choosing bespoke until last. Because your agency will spend time understanding your business in detail, all elements throughout the site will be crafted to resonate with your prospective customers, focused on getting them to take the action you want; whether that's making a purchase, picking up the phone, downloading a document – or anything else.
Is your website giving you the results you need? To find out more about the difference a bespoke website can make to your business, send us a message or call us on 0118 380 0131 for a chat now!