How to Choose a Web Design Agency That's Right for Your Business
Your website is likely to be your single most important piece of marketing collateral, so finding the right web design partner to work with is crucial. But with so many agencies offering web design, how can you select one that's right for your business?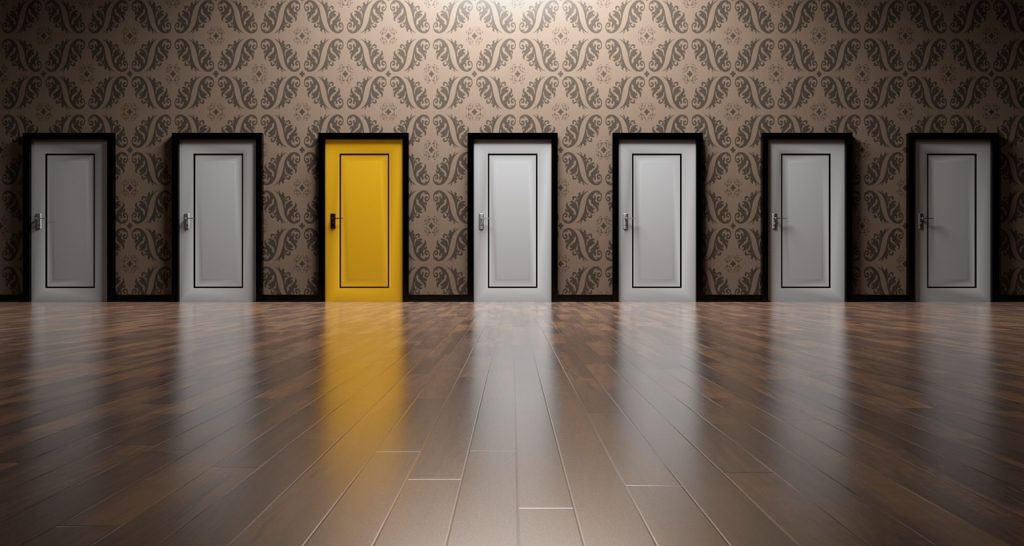 If you get it wrong, the consequences can be serious. You'll almost certainly pay the price in wasted time and lost revenue. To help ensure you make the right appointment, we've put together a checklist of things to look for and questions to ask prospective partners.
Top tip: It's a good idea to begin your search by reaching out to your network of contacts and asking if anyone you're connected with has had great service from a web design agency recently. Nothing beats a personal recommendation, and it's just possible you could save yourself a lot of time.
When you've shortlisted agencies you're interested in, follow our checklist to help determine if they're the right partner for your business.
11 Point Checklist for Choosing a Web Design Agency
Check the agency's website. What does it reveal about them?
What are your first impressions? You don't have to love how it looks – design is subjective and a good agency will adapt their creative approach to suit their client. But it should convey something of the agency's personality, and clearly demonstrate their skill at taking visitors on a journey, telling a story and communicating messages with impact.
Design aside, a website will provide you with plenty of indicators as to how professional and attentive to detail an agency is. Check that written copy reads well and there are no typos, that blog and news areas are up to date and that social media feeds are active – all positive signs.
Ask to see examples of recent work
Seeing an agency's portfolio is essential. It will give you an understanding of their design capabilities and breadth of creative styles. Make sure that you are being shown recent projects, and ask if the agency is happy to put you in touch with one or two clients so you can talk to them about their experience. Many agencies will have examples of recent work on their own website.
What's their process for design & development?
Ask the agency to explain their web design and development process from start to finish. Be wary of an agency that wants to jump straight into the design stage. To create a truly effective web solution, you should expect an agency to want to spend a lot of time with you upfront, getting an in-depth understanding of all aspects of your business including your product and its benefits, your customers, your competitors, the market place you operate in, and your brand values.
Do they have a USP?
Can the agency tell you what makes them different to all the other web design businesses out there? And does what they have to say fit with what you're looking for? Some design-led agencies for example may put form over function. While a website needs to look great, at MMD our primary focus is on creating websites that are commercially successful and bring our customers a real return on their .
How do we do this? For a period of 6 months following launch, we test and measure the performance of every website we create to ensure it's providing the best quality leads for the business.
Do they specialise in any particular business sector?
A good agency will be able to apply the principles of great web design to any business. While it's not critical for an agency to have worked in your specific sector, they should be able to demonstrate experience in a similar field.
What platform will they use?
Find out what platform your website will be developed in.  Is it a platform another supplier could easily take over if your agency went bust, or if you fell out with them? Some agencies develop their own web software and this has the potential to cause real problems in the future. Because all MMD websites are built using WordPress – the most popular platform in the world, our clients don't have to worry about getting caught out.
Will you have access to the code behind your website?
Following on from the above point, if you should need to move your site for any reason, will you be able to access the code behind it? This is something that's often overlooked and well worth establishing upfront.
Do they outsource specialist areas to trusted partners?
Few agencies – apart from the really big ones (with price tags to match), will have every web-related service in-house, so be dubious of anyone that says they do. There's nothing wrong with an agency outsourcing specialist areas to trusted partners – as indeed we do with Search Engine Optimisation (SEO) at MMD. It's a critical area that we believe requires expert input.
Will they follow Google's best practice guidelines?
It will be crucial for your website to perform well with the world's most popular search engine. To make certain it does, it must be built according to Google's own best practice guidelines. Check with your agency that they will follow these guidelines to the letter – if Google doesn't rank your website, it can't drive traffic to it.
Will they be responsible for hosting your site?
It they offer the service, it makes sense to keep web hosting with your design agency, but you need to be clear about exactly what you're getting. Is it premium hosting? Where will your site be hosted? If there's a problem, will it be your agency's responsibility to manage it? And what service level guarantees will you have regarding response times?
How does their pricing compare to other agencies?
You'll find considerable variations in pricing between agencies. In making your decision, be sure to compare like with like and remember that the value of your new website will be in the level of revenue it will generate for your business.
This list is by no means exhaustive, but it should at least help you to get started.
And there's one final thing we've not mentioned yet. Make sure you choose a web design partner you like and will enjoy working with. Your website will play a vital role in your business success, so it's crucial you have a good relationship with your agency.
If you're looking for the ideal web design partner, send us a message or call us on 0118 380 0131 and let's arrange to meet for a coffee and a chat!